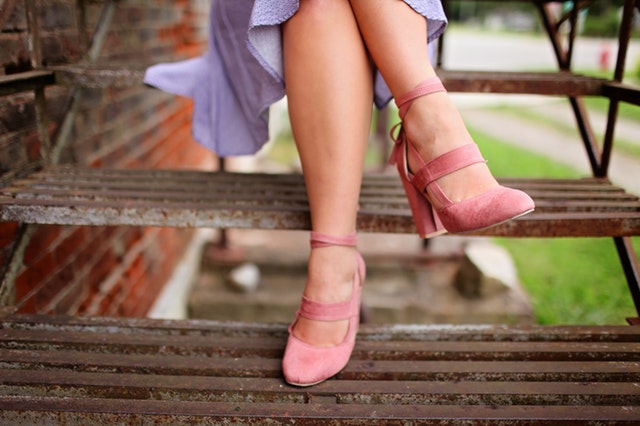 Selecting the best shoes that will match your outfit is not always easy. You still have to think about pieces that will not only complement your outfit, but will complete your whole ensemble. In the Philippines, shoes are chosen for their intricate design and comfortability level.
Pairing simple outfits with bold shoes are also probable. Think lots of prints, embellishments or dynamic accessories. It can be tricky to find shoes in the Philippines that will complement your clothing without it being too flashy or being overpowered by your outfit. The key is to balance everything but what are the considerations in choosing the right footwear that suits your outfit? Read on below to find out more:
Identify What Occasion You Are Wearing For
It would not matter if they are a gorgeous pair, if it doesn't fit the event, the setting, or the occasion, then they are still the wrong match for your outfit.
Evening shoes have to be paired with a suitable dress, it is not for an office ensemble. Flip-flops would be too informal for an event. A simple approach would be to wear flats or sandals for casual gatherings, and classy pumps for formal ones.
Choose a unique color and make it stand out. Use it as a great addition to your accessories. Make a dramatic statement by pairing your stilettos with your jeans or sandals with your suits, but do not overdo it. This is a primary consideration so that you will blend in with the occasion, mix and match to be the belle of the ball.
Wear it According to Season
Sandals would be the perfect pair for your summer activities. Think about the season because you wouldn't want to wear flip-flops when it's cold, right?
Pumps would look more at home paired with an evening gown than any design of sandals would. Boots would be great in the cold season paired with your favorite coat or jacket. Leather shoes don't have a place in the hot season because sweating through it would be a fashion faux pas.
Choose Your Color
Black shoes are classic and versatile choices but there are reasons to wear them and the popularity of black shoes makes some people afraid of pairing it with the wrong outfit. Choose colorful shoes to make your wardrobe choices stand out. Shoes in color would brighten up any outfit but make sure that it works so as not to appear tacky.
Tan or light brown shoes go best with light colored outfits. Gray shoes go well with blacks, blues, grays, reds, as well as some purples, and yellows. White shoes can be paired with neutral colors, brights, and pastels.
If a color is present in your outfit, then inject it to your shoes as well. Pair deep with deep, and light with light and you are good to go!
Key Takeaway
Finding the best shoes in the Philippines is easy if you have a trusty store like Tutum Shop. Having an attitude in style is the way to out your best foot forward.
Be artistic in your combinations and make a statement with your ensemble. Keep these considerations in mind so you would avoid fashion blunders in your next event.