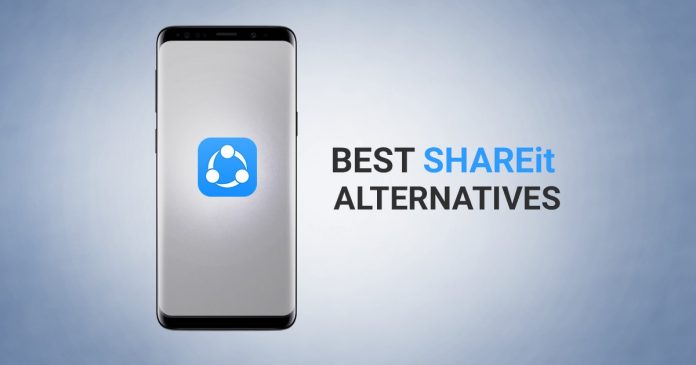 Share it is the most popular app through which you can share photos, videos, music, contacts, and even apps. This app is available for all Android devices. The app works very well, but due to upcoming ads in the app, it troubles everyone. There are so many Shareit alternatives you should use.
Here, we will show you the best Shareit alternatives you should use:
SEND ANYWHERE:- If you want the best alternative of Share it, then Send Anywhere is the best option to use. From this app, you can easily share the files of the original file size. This will not destroy the quality of the data. You can send the files anywhere in the world as you do in Shareit. This app gives you six digits security code through which you can send or receive files. This secure code is valid for 48 hours, through which you can share files to multiple users. If you want to send a file without the security code, then you can send a notification to the targeted user. One thing keeps in mind for sharing files; you need a strong internet connection. The free version is limited to use if you want a paid subscription, then the cost will be $5.99/monthly, and it's a little expensive.
2. XENDER:– Xender is very simple and easy to use the app. Like Shareit, from this app, you can share a variety of file types, including docs, photos, videos, and you can share these files without an Internet connection. Another best feature will that is seamless group file-sharing means you can share files up to 4 devices together in a group. This app also supports various languages.
3. ZAPYA:- From Zapya, you can do bulk transfer large files. You can quickly transfer videos, photos, music, apps, and many other files with the required speed by taking benefit of the fast and secure QR code sharing method. This app is cross-platform sharing, and you can also transfer data in groups. You can also do offline chats up to 5 devices.
4. INSTASHARE:- InstaShare is one of the popular apps for file sharing in cross platforms. In this app, file sharing is too simple. For sharing, you have to choose the share button on a file and select Instashare. Now, this app will automatically pop up the devices and select the device with which you want to share the file. You can share all file types. There is no limitation of size for file transfer. This app has seven days free trial; after that, you have to take subscription $6.96 to continue.
Also read: Try These Best Alternatives For Paint App