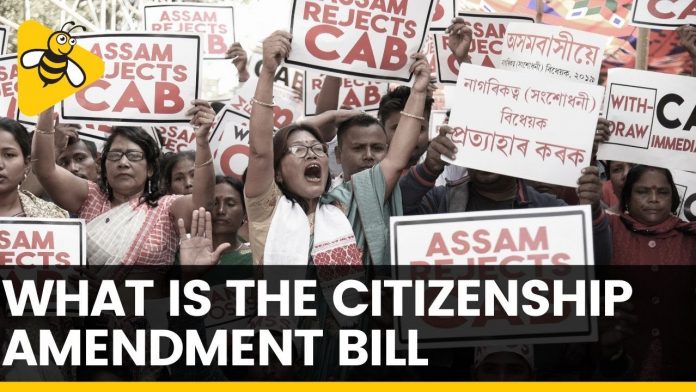 The Citizenship Amendment Bill or CAB, which allows Indian citizenship to the non-Muslims of Afghanistan, Pakistan, and Bangladesh, was passed by the Rajya Sabha on 11 December 2019, Wednesday. This bill will now go to the President for his approval. As many as 125 lawmakers voted in favor of the CAB and 99 against it.
In Rajya Sabha, there are a total of 245 MPs. The current number of MPs is 240. In such a circumstance, the support of 121 MPs is required to get a majority on the CAB. The BJP has 83 Rajya Sabha MPs. It indicates that the BJP will have to get the support of the other 37 MPs in the Rajya Sabha.
The bill was passed by 311 votes in the Parliament, while 80 MPs voted against the bill, which has passed.

The most crucial concern of the opposition parties is that it targeted the Muslim community. Opposition peoples said that this is a violation of Article 14 of the Constitution, which talks of the right to equality.
Illegal migrants cannot take citizenship in India, according to the Citizenship Act, 1955. The people, who have entered India without original travel documents like passports and visas or have come to India with original documents but stay here longer than the period mentioned therein, are considered as illegal migrants under this law.
In the Lok Sabha, this bill was first introduced on 19 July 2016, and on 12 August 2016 was transferred to the Joint Parliamentary Committee. The committee presented its statement on 7 January 2019. The bill was declared in the Lok Sabha on the next day, i.e., 8 January 2019, but the bill was not introduced in the Rajya Sabha at that time. As per the parliamentary rules, if a bill gets a nod from Lok Sabha but couldn't pass in Rajya Sabha, then it will be re-introduced in both the houses.