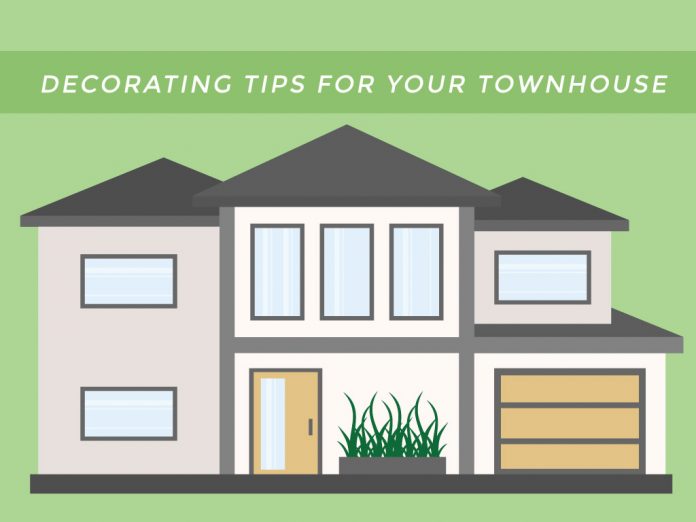 Getting your own townhouse means that you have a nice place to call your own. It is best to make the most out of your new living space by doing some nice new manila townhouse. There are many designs and choices to choose from, and the possibilities are almost endless. While finding a place to start may be a challenge, here are some handy and effective decorating tips that you should know.
Make use of Neutral and Light Colors on the Wall of Townhouse
When you are choosing colors for your townhouse, you might want to for some bright and lively colors on your wall at first, but this can affect the flexibility in your design, as it would be challenging to mix and match furniture and decorations. To keep this from happening, it is best to apply light and neutral colors on the wall. Having these colors would allow more flexibility when it comes to picking your furniture, which leads to more design choices.
Also Read: 7 Steps to Installing Your Own Screen Doors
Maximize your Space
Townhouses offer you a good amount of space for all of your needs, and it is best to make use of it entirely. Proper furniture and decoration spacing is key, as this would be the factor that would affect how much space would be open. For example, if you are worrying about storage, you can opt to use more containers that can easily be hidden under tables and beds, which can save up a lot of space and prevent clutter.
Another great way to save space is to go minimalist and only get the furniture and appliances that you would need. This gives a cleaner look, and allows you more space to go around overall.
Divide each Section of the House well
When it comes to townhouse decorations, you can opt to divide each section based on your needs and preferences. For example, if you think you are going to be in your living room more often, you can use more space on the living room, or if you want more space to cook or bake, you can expand your kitchen space further. Dividing your house takes a good amount of planning to be able to do well, which is why you should take a good amount of time to do so.
Make sure Neutral Light comes in
Having natural light enter your house is a good thing, as you are able to brighten your interior. Make sure your townhouse decorations allow more natural light to come in, as it would give a positive impression and feel every time you go inside. This can also save you some lighting expenses, as you would not need to turn on the lights during most of the day.
Add some Mirrors
One of the best ways to give an illusion of having larger space is by adding some mirrors. Having sizeable mirrors would make some parts of the room feel larger, and gives it a clean and elegant look.
Townhouse decorations may pose a challenge without having the proper planning and knowledge altogether. With these handy tips, you would be able to find the best decorations for your townhouse.