The FaceApp first spread virally in early 2017 but has had a second wind, i.e., #Faceappchallenge developing on social media.
What does FaceApp do?
Face App is an application for iOS and Android by the Russian company that permits you to change the way you look. The free version of this app only has a few options, like the capability to add glasses, facial tattoos, a beard, or a faintly ludicrous fringe. The paid version is also available, but it's your choice that you want to see the other effects or not.
What's the Problem of Using FaceApp?
The problem is that just with any other app that uses personal data such as a photo, there are privacy concerns around FaceApp. Several users have increased concerns who want the app investigated by the FBI for possible data misuse. Everything you should require to know about the Face App controversy and trend. There are also concerns that this app uploads not only the pictures but also all other pictures from your phone. This controversy is simply a rumor because security researchers have not found any proof of it.
FaceApp also clarifies with the statement that, "This app works most of the pictures processing in the cloud. We only upload a picture chosen by a user for editing. We never transfer any other pictures from the phone. Within 48 hours most of the pictures are deleted from the servers from the upload date."
This controversy is not the first time when FaceApp is in the news for the wrong reasons. Two years ago, the company produced an ethnicity filter that permitted users to change their photos to look like a person from some other country. Face App regretted and excluded the filter after controversy.
How You Can Download and Use the FaceApp
1. From the App Store or Google Play store to download and install the Face App.
2. After Installing open the app.
3. You can either click a Selfie or select a picture from Gallery.
4. Select a filter such as old age or gender-bending according to your choice.
5. Then you will see your older-self.
See some photos of famous actors and cricketers after applied the FaceApp filter.
VIRAT KOHLI:- Indian Cricket Team Caption would like this in old age.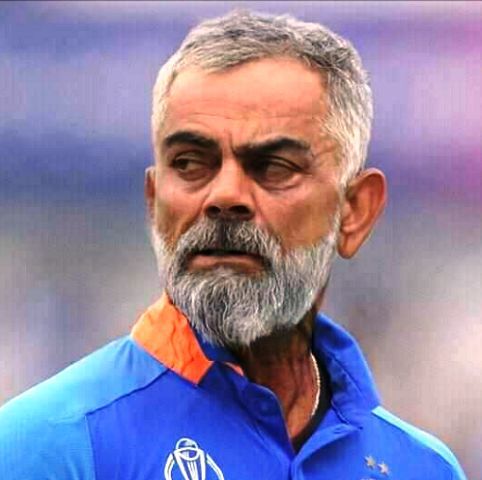 VARUN DHAWAN:- Famous Actor Varun Dhawan himself shared his old age picture on Instagram.
ARJUN KAPOOR:- Arjun Kapoor also shared his picture recently and also said that "Old age hit me like."
Also, there are so many famous actors, cricketers and other persons are using the FaceApp. Now its only rumors about this app. If there are any issues, we will update you.