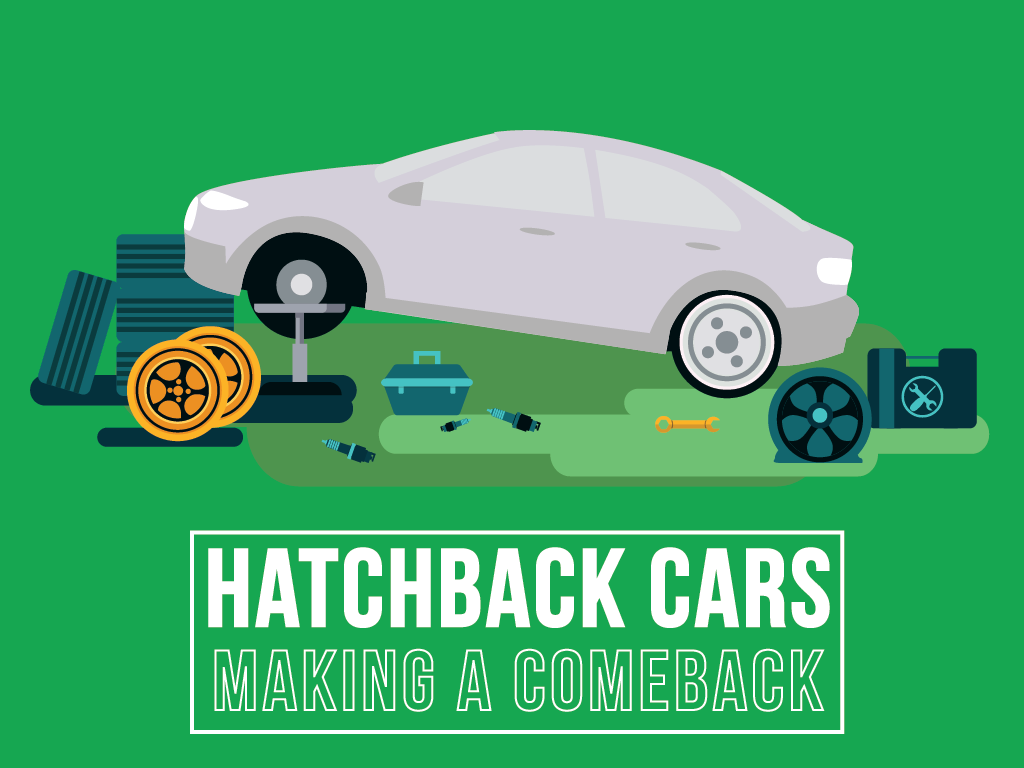 The automobile market always offers some diverse selections of car models every year. As each company releases new models each year, the market just becomes more competitive. Buyers have different preferences when it comes to picking out their ideal car, some go for classy sedans, while some go for large SUVs.
While these two types of cars are dominating the market on a regular basis, the hatchback aims to make a big comeback. With hatchbacks like the Philippines' Toyota Wigo, and the Chevrolet Cruze, hatchbacks look to become one of the more popular models in the market again.
(Re-) Introducing the Hatchback
Hatchbacks are car models that have a rear door in place of a trunk. Hatchbacks come in three-door and five-door configurations. This car model is considered to be a lighter alternative to sedans and SUVs, which means that most of them have smaller engines (although there are sport models which offer some good engine power).
Hatchbacks gained immense popularity during the 1960s, with the Renault 4 becoming the first of its kind to sell a million vehicles. Eventually, car companies began to create hatchback cars of their own, with companies like Nissan and Chevrolet creating sports models like the Fairlady and Corvette Stingray. The hatchback trend continues well until the 1970s and 80s, with some hatchbacks being sold as variants to some of the standard models.
People liked the hatchback, as they get a car that has enough space for passengers and their items, and one that performs well. The light engines of the hatchback also meant that drivers would not be consuming as much gasoline compared to sedan users. The cars have become so popular that they are one of the top choices for most first-time buyers due to their size and affordability. Some of the sports models, were even featured in various international racing events, like the Toyota 2000GT, which is considered to be one of the best hatchbacks.
Despite the immense success that hatchback models gained, sales later dropped, as people opted to buy sedans and SUVs, the latter of which has seen a popularity surge much like the hatchback. With less buyers, some car companies opted to droop their hatchback models altogether. It would take years for the hatchback to regain its popularity.
The Return of the Hatchback
In the 2000s, car companies released more hatchback models, with the intention of targeting a younger generation of drivers, especially people like students who are looking for more affordable models. The sales eventually went up, as people liked hatchbacks due to their classic qualities, which are a great fit to modern day roads.
Today, companies like Toyota, Honda, Ford, and Chevrolet have been successful in selling their hatchbacks, being one of their most popular models. With the upward trend, it is expected that more companies will capitalize on its resurgence in the market.

As the car market becomes more diverse and competitive than ever before, hatchbacks offer a refreshing alternative to your regular models. Due to their size and affordability, people have seen it as a smart and practical choice. If you are looking to buy a new car, consider getting a hatchback next time.