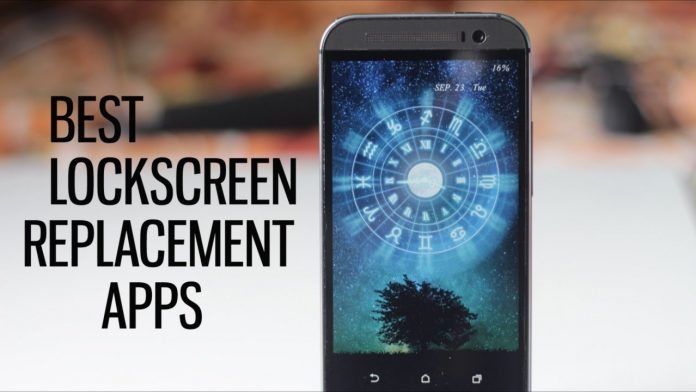 There are lots of apps invented by various developers to support Android users to keep their devices and data safe. Many people like Android devices because, in Android devices, you have the freedom to choose the design according to your choice. You can change the home screen designs, icons, menus and lock style, etc. That's why people love to buy Android devices. You can change them by the best screen replacement apps.
Now we will discuss the best lock screen replacement apps for Android:-
AC DISPLAY:- Ac Display is one of the best screen replacement apps for Android. You can download and install this app from the Google play store. You can open the notifications without unlocking the mobile. The devices that have not this feature that you can open the notification on the screen without unlocking. For those users, this screen replacement app is the best option. You can also blacklist the apps that notification you don't want on the screen. This is one of the best screen replacement apps for Android.
SOLO LOCKER:- Solo Locker is a fantastic locker app for Android users. In this app, you can choose a variety of wallpapers like an animal, flower, landscape, festival, etc. Like wallpapers, you can also select between pattern and PIN code options. You can also set your pictures or any other picture in the icons of the lock screen. You can customize the date and time, blur the wallpaper, etc. But the cons in that is you will get the ads on the lock screen when there's no notification to display.
START:- Start locker app offers you many features. You can choose any app of your choice and can access the notifications, news, weather updates. You can also change the wallpapers of your choice, change the font color, but cannot change the font styles.
SEMPER:-Semper is a very easy to use app and good lock screen replacement app for Android. When you unlock your smartphone with the Semper app, then it helps to improve your vocabulary, and each time you will learn something different and new. You can also download the packages of various spoken languages. With this app, you can also add questions of general knowledge to the lock screen. This will helps you to increase your brain with the lock screen features.

5.LOKLOK:– LokLok is a lock screen app as well as it is a social media app through which you can share your ideas. To unlock the smartphone, you have to drag the screen upwards or with your fingers double tap on the lock screen to doodle. You can also add text to the canvas or fix stickers from the available packs found in the app.
Also read: Top Best iMessage Alternatives for Android