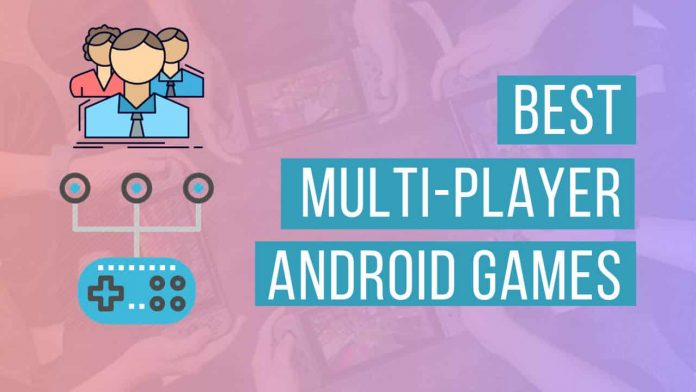 In the digital era, there are numerous apps for couples. You can view Netflix together on various mobiles or play multiplayer games. Depends on the game which you are playing, you will need to pay attentiveness to focus, detial, plan strategically, and socialize. We have searched the best multiplayer Android Games for couples for both Android and iOS. These games you can play in both via mobile data or WiFi.
Here are the some best multiplayer Android games for couples:-
WORDS WITH FRIENDS:-

In this game, you have to make words out of letters available to you. For each right word, you receive points based on the letter and length of the word make. It's a location-based game, so you can see scores of other word players who are nearby you. You can also use your social media accounts, connect te game, and invite friends or spouse to play with you. This application is free to download, but it's an ad-supported game, but you can remove ads by app purchases.
2. QUIZUP:- QuizUp is an excellent quizzing game where you can build your quiz to play with your spouse or friends. Based on the common interests and hobbies that you shared, you can also play with millions of other users around the world. You can select the topics or your quizzes and invite the partner and start playing. This application is free to download, but there are some ads also.
3. TIC TAC TOE:- Tic Tac Toe is a two-player game that won't be more than a few minutes, but it's strangely satisfying to see three crosses or naughts in a single line. It is a two-player game, so no need to add friends, but that's optional.
4. MINI MILITIA:-You can play Mini Militia with your friends or partner. For this, you have to make the team and enter the battle with a host of weapons to fight with. More than two players can play this game. That makes it an outstanding game to invite some common friends and start clan matches with your partner or friends.

5. DUAL:- Dual is a fun multiplayer game where you will be shooting bullets from one screen to another. You will turn your phones or lower it to dodge shots fired by your game partner from another screen. This is an addictive game where only two people can play together. Another mode is deflected, where you will play with a ball to score goals. In the defend mode, you will be defending yourself from making a hit.
Also read: All-in-One Messenger Apps for Linux