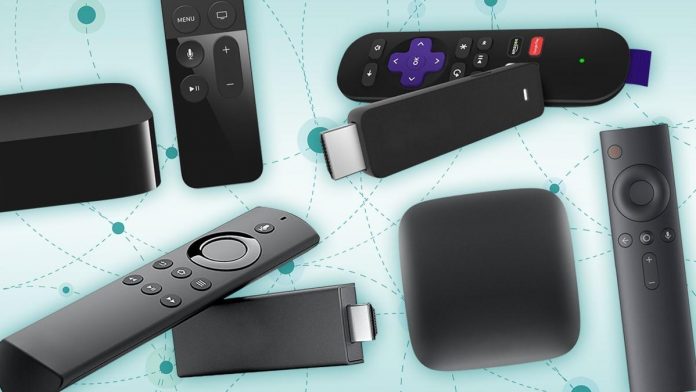 These days, you've got plenty of choices for how to stream online content directly to your TV, from small HDMI sticks. From the largest collection of best streaming devices, we got covered the best streaming devices for 2019.
Here are the some best streaming devices:
AMAZON FIRE TV CUBE:- Amazon's Fire TV Cube wishes to substitute the TV remote completely. A mixture of the Echo speaker and Fire TV stick will be your new smart home and entertainment hub that follows your every voice command. Also, it can control your whole entertainment system better than your remote system. This fire Tv cube supports excellent 4K HDR video quality.
2. ROKU STREAMING STICK PLUS:- Roku streaming stick plus is the best streaming device that you can find. This stick has a quad-core processor and dual-band wireless. It supports full 4k HDR quality. The cost of this stick is around $60 and gives access to more than 5,000 channels. As a strong wireless amplifier, you will get a strong signal anywhere from your home.
3. NVIDIA SHIELD:- Nvidia Shield has great gaming capabilities. It provides you gaming console and as well as a streaming box. In this, you will find a lot of videos and music apps. The Plex Media Server will able to control smart home technology via voice commands. It is one of the best streaming devices, but it's a little expensive.
4. APPLE TV 4K:- Apple TV 4k is one of the best streaming devices for Apple lovers. This device gives you a seamless TV exposure across all your Apple devices. As you can watch iTunes movies and TV shows on your big screen, but here you can also watch hundreds of streaming apps, play games, and even control your smart home devices. This has also provided you fantastic 4k HDR content. This is also a little expensive.
5. GOOGLE CHROMECAST 3rd GENERATION:- If anyone wants simple, affordable HD streamer, then Google Chromecast is one of these. This streaming device has fast performance and inexpensive. In this, you will easily search streamable content, highlighting a video from apps already installed on your phone. In this no 4k HDR quality, you will find.
6. XBOX ONE S:- The cost of Xbox One S is around $289, but you can stream movies and TV in 4K and supports HDR videos and games. The availability storage is 2 TB. But here you can't play games in 4k HD quality.
Also read: Free USB Bootable Software For Windows