Pixel users have been clamoring for notification gesture since the OG Pixel, but Google took three years to implement this helpful feature. With the launch of Pixel 4, Google is making an updated launcher which also supports swipe down gesture for the notification panel. You can install the Pixel 4 launcher on your older pixel phones, and it runs well on your mobiles.
Let us discuss how you can install Pixel 4 on older Pixel phones:
Download the Pixel launcher APKMirror file on your devices and install this on your pixel devices.
The device has blocked the installation because it is a third-party app. You have to allow the installation; for this go to the Settings and allow or enable the toggle.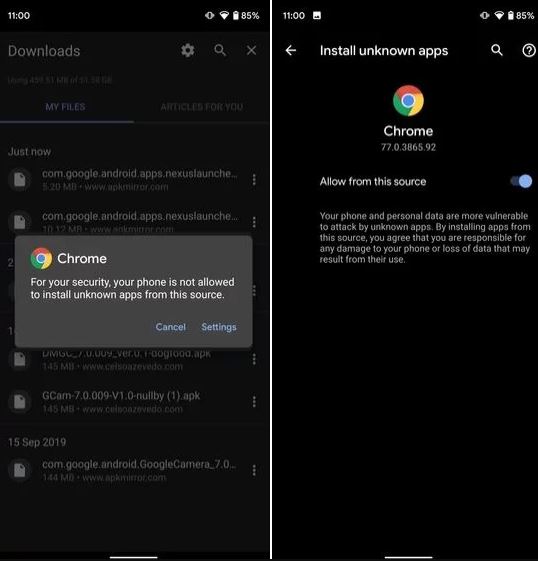 Then move back and click on the Install button. This will install the new Pixel launcher and override the old launcher without deleting any old configuration of the launcher.
Now, move back to your home, and finally, you can swipe anywhere in the mobile to put down the notification panel.
But, if sometimes you want to uninstall this Pixel 4 launcher then go to the Settings and search "Pixel Launcher." Then open the search result and on the top right corner click on the three dots. Then click on the "Uninstall Updates" button. After that, your launcher will uninstall, and it will run in an older build.
This was about how you can install the Pixel 4 launcher on your older Pixel devices and can enjoy the new notification gesture. This is a pre-build launcher so if you can wait till 10th October for the official release, because the pre-build sometimes gives unexpected bugs. This Pixel 4 launcher officially release on 10th October. Those who will use this launcher then share your experience in the comments section.
Also read: How You Can Use Instagram for PC Without Any Limitation