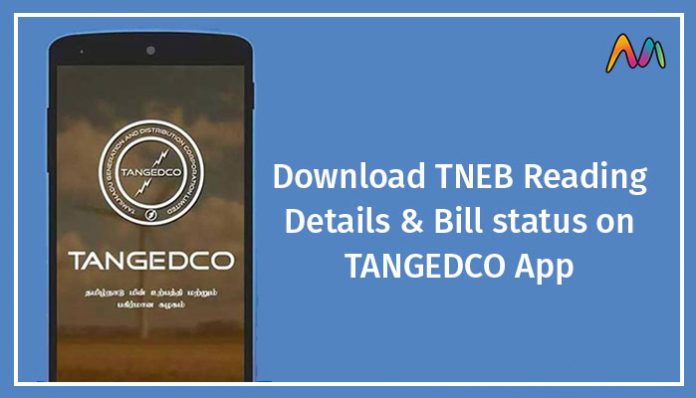 Tamil Nadu electricity consumers can now check their TNEB Bill and reading details using the official TANGEDCO App. The app can be downloaded for free from Talkshubh. Tamil Nadu Electricity Board has launched the app on play store too. Anyone with a consumer number can check their TNEB reading details and TNEB bill status on the app.
What is the TANGEDCO App?
TANGEDCO App is the official app of the electricity department in Tamil Nadu State. The power distribution company launched the app for easier access to its consumer services. Checking bill, making an online payment, registering as new electricity consumer, and registering mobile number – All these facilities are available within one app.
TANGEDCO App is not only available for TNEB bill inquiry, but is also available for checking the status of your bill payment.
Can I pay electricity bill online using the app?
Yes, any customer of TNEB can pay their TNEB bill online using the TANGEDCO App. The App lets you search your account using the following information – Mobile number and consumer number.
When you enter your consumer number in the app, it provides you with detailed information on your account. Your name, the serial number or reference number of your consumer account, your CA or consumer number along with your total bill is displayed in the app.
Who can use the TANGEDCO App?
Anyone who is living in the state of Tamil Nadu can use the TANGEDCO App. If your electricity connection has been set up by the Tamil Nadu Electricity board, you can simply download the app and start using your services.
If your account is not yet registered, you can go to the local TNEB branch and then register for a new account. It will provide you with a new consumer number. After that, you can start using the app for yourself.
About Consumer Number
The Consumer number is actually a serial number that is used to know the details of a specific account. Every customer who applies for a connection at a TNEB branch is provided with a new consumer number. It is unique for every new connection and therefore two people cannot have the same consumer number.
Since it is unique, the best way to search for an account is the CA of the account. Therefore, the TANGEDCO App using the customer's CA to check the account details and electricity bill readings.
What is TANGEDCO?
TANGEDCO stands for Tamil Nadu Generation and Distribution Corporation. The company is a state-owned company and is the electrical power generation and distribution body in the state of Tamil Nadu. Headquarters of TANGEDCO is at Chennai, Tamil Nadu and the official website of the Tamil Nadu Generation and Distribution Corporation is http://www.tangedco.gov.in/.
What if I have to a complaint?
According to talkshubh.com, there are multiple ways by which you can submit your electricity complaint to TANGEDCO. However, there is a process of registration involved in the complaint making –
Go to tangedco website

Register for a new account

Search their account using their consumer number

Submit the complaint
Official customer care number of TANGEDCO is – 1912