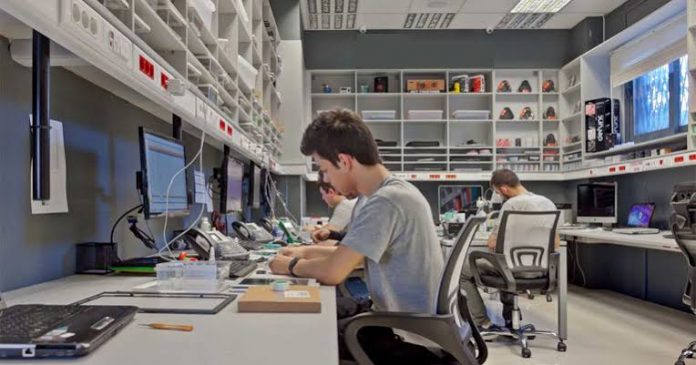 iPhone X is the 11th generation of the iPhone, which was released by Apple Inc. in November 2017. The idea of iPhone X was conceptualized as a pioneer in the futuristic technology of smartphones in this new age.
It has a glass and stainless-steel body which makes it more alluring as well as more fragile. It also offers a very sleek built owing to its bezel-less design. Any kind of repair for the iPhone X at an Apple authorised service provider will cost you anywhere between 1000-1500AED if you're not under the warranty period of Apple Inc.
Screen replacement and repair of iPhone X at FixermanME
iPhone X is the first iPhone to use an OLED screen which adds on to its the insistence, but also makes you pay an exorbitant price for getting it repaired or replaced. A normal iPhone X screen repair may cost you up to 1024 AED, which is considerably high as compared to the previous models of the iPhone. In case of any 'other damages ' associated with the screen, the prices might be as steep as 2010-2020AED for replacement of the screen.
We, at FixermanME, are entitled to provide you with authentic services for your iPhone X at almost half the price as compared to the other dealers.
If you have an Apple Care+ plan which gives you an extended coverage of 2 years for your iPhone, you can get the repair done at comparatively low prices ranging 350-370AED. Although, the Apple warranty does not cover any accidental damage to the phone, at FixermanME you have the opportunity to browse through our online services and report your problem as soon as you incur it. You will be provided with the estimated expenditure for the fixation of your device through the online portal before reaching out to the store only.
Why FixermanME should be your go-to option for iPhone repair?
At FixermanME, we are authorized to dispense genuine parts and quick services with expertise to you at almost half the rates compared to the other service providers. We are well-equipped to deal with any kind of damage that happens to your iPhone.
However, there are many people who opt to repair their iPhones on their own at home. Many times, such people end up having instant problems and then they are left clueless which worsens the condition. In some other self-repair cases, there are instances where it seems like the device is perfectly fine for the time being but after a few days or months, they'll be facing complications with the screen like improper functioning or touch sensor difficulty or a problem with the colour range of screen. There might also be a gap between the screen and the rest of the body of the phone.
Hence, you are advised to get your iPhone repaired from a proper authorised Apple service provider and here at FixermanME, we have an entire team of trained officials who are experts at iPhone repair and furnish your phone with as-good-as new parts.