Amazon Prime membership – Amazon Prime Day sale is almost here, which is the biggest shopping event of the year. The annual sale is, particularly for the company's Prime members. This year Amazon Prime Day sales will run together across 18 countries around the world. These involve free, fast delivery on suitable items, endless streaming of the latest movies and TV shows, early/exclusive access to lightning deals, and much more.
You can access Amazon Prime membership at Rs 129 per month or Rs 999 per year. Telecom service providers Vodafone, Airtel, and BSNL, gives free Amazon Prime membership to their subscribers under specific plans.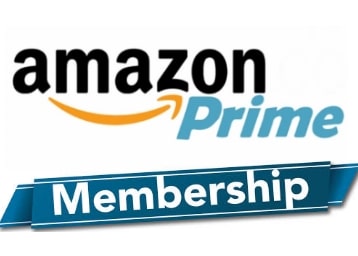 Vodafone customers
Vodafone gives a free one-year subscription of Amazon Prime membership to Vodafone Red Postpaid customers. It's accessible at tariff plans of Rs 399 and higher. When Vodafone customers take any of these plans, they will need to download the Vodafone Play app from their respective app stores and click on the promotion displayed on the home page to complete the signup process.
Airtel customers
Airtel, too, gives free one-year Amazon Prime membership to its prepaid, postpaid, as well as broadband customers. All customers on unlimited monthly prepaid recharge plans of Rs 299, all Infinity Postpaid customers of Rs 499, 749, 999(except add-on connections and corporate plans) and 1599 and above; and broadband plans of Rs 1099 and above are eligible for free Amazon Prime membership.
Airtel users need to either download the Airtel Thanks application or upgrade their existing Airtel application to the latest version and click on the Airtel Thanks banner to avail of this fantastic offer.
BSNL customers:-
BSNL, too, is giving one-year Amazon Prime free to its customers. This offer is available for customers on Rs 399 and above mobile postpaid plans and Rs 745 and above landline postpaid plans. Subscribers' postpaid plan should be in the "Active" state when availing of this offer. This free offer is, however, is not available for BSNL service numbers.
To avail the offer, BSNL users will have to open www.portal.bsnl.in and click on the Amazon Prime offer banner displayed on the home page. This directs to an authentication page where they will be required to enter eligible BSNL numbers and generate an OTP. Once authentication is done, activate the offer by entering Amazon login details or create an Amazon account, in case you don't have an account.
Also read: Facebook Expands 'Community Help' Feature to Help People During Quarantine