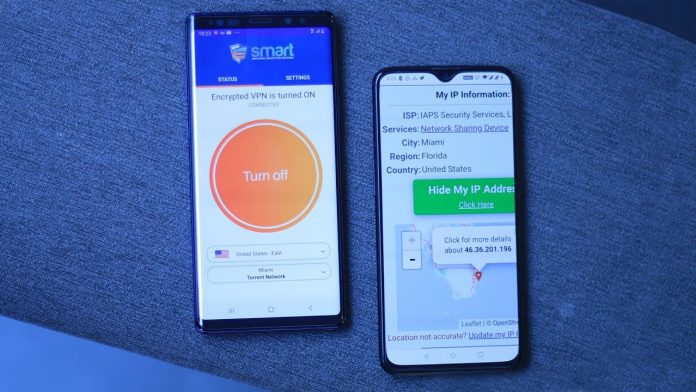 Most of the Android smartphones can share the data over WiFi hotspots like Samsung Note 9, Pixel 3 devices. But Android restricts sharing your VPN services. But with the third-party apps, you can share the Android VPN connection over WiFi hotspot.
Here see how you can share the Android VPN connection over WiFi hotspot:
First, root your Android device. Then from the Google play store, install and download the VPN hotspot app.
2. When your installation is done, you will be prompted for the root permission. If you don't have installed Magisk Manager or SuperSU, the app doesn't prompt that it is not a rooted device.
3. Now you have to turn on your WiFi or mobile data. Move to your VPN app and now turn on the mobile hotspot.
4. Then move to the VPN hotspot app and enable or turn on the "mobile hotspot." This will direct to a virtual wireless LAN creation with the name "swlan0". You require to click on the switch beside it to turn on the VPN hotspot.
5. Connect the other device like Roku, Chromecast, or also your laptop to the Mobile Hotspot regularly. You will have the same WiFi name and credentials. When you connect to the mobile hotspot, you will see your device seem in the Client tab on the VPN Hotspot app.
In the case, if you don't have Internet running on the connected device, modify your DNS Server to 8.8.8.8 or any public DNS server. 
If the DNS Server is working by pinging 8.8.8.8 and then it google.com. In most cases, the IP Address will be pingable, but the DNS name google.com would not. This indicates that the DNS server is not capable of resolving the DNS name "google.com" as it doesn't have any entries, or the DNS server is not configured on it.
ping google.com
Also read: How Can You Stop Websites from Requesting Notification Access