Photo-messaging app Snapchat has declared a new 3D Camera Mode that will let users create and share images with 3D depth effects. This time the feature called "3D camera mode" which allows taking 3D selfies. This 3D selfies taken on Snapchat can be shared on the app, or you can save to a user's camera roll and can share elsewhere too. This feature is available to those users who have true depth camera like iPhone 11, iPhone 11 Pro, iPhone 11 Pro Max, iPhone XS Max, iPhone XS, and the iPhone X can take this advantage. 
The others who have updated version of Snapchat can see these 3D images. This 3D camera mode will provide you the capability to use its 3D Effects, 3D Lenses, and 3D Filters, then this you can then post to your Stories, can share in chat or even you can save to your camera roll. You can also share this saved image to Instagram, which is impressive. These photos look different, and it feels fantastic. 
The company said that this feature would be available on Android users later but i don't think this feature is useful like in iPhones. If you are using an iPhone with a true depth camera, update your Snapchat and avail this feature with beautiful effects. How can you use this effect? It's easy, don't worry. You have to open the camera inside the app, and you will see the 3D option in the dropdown menu. Select the option, and you can take some stunning 3D selfies and can share with others. Anyone can see these 3D photos, but only the iPhone users who have true depth camera can take these selfies.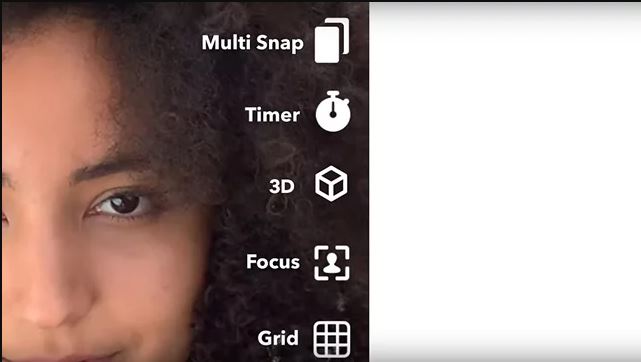 Now update the Snapchat and iPhone users use this feature and show some 3D effects to others. Use this feature and tell us in comments about this new feature.
Also read: TRAI needs to know how long your mobile phone should ring