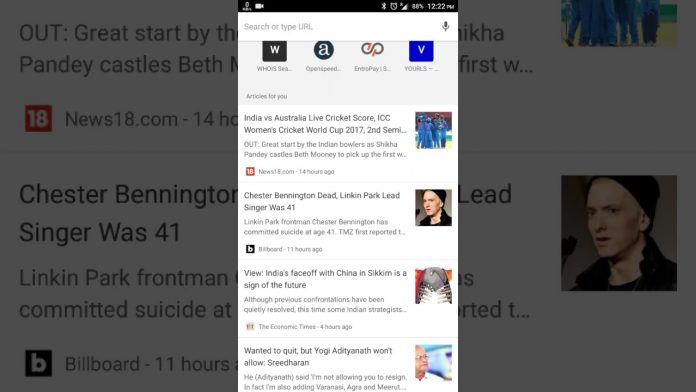 Chrome is the best browser for all platforms such as macOS, Windows, Android, and iOS. But the Chrome recommended articles give us a query; otherwise, it's the best web browser among all browsers. You don't need to worry. We have explored a way to find this problem. You can hide Chrome suggested articles on Android and iPhone. 
HIDE CHROME SUGGESTED ARTICLES IN IPADOS AND IOS:-
Chrome provides a pretty straightforward way to disable article recommendations on iOS or iPadOS devices. See the steps below in iOS to hide article suggestions:-
1. On your iPhone or iPad, first, you have to open the "Chrome app."
2. Now, at the bottom of the screen, click on the three horizontal dots and select "Settings" in the menu.
3. Then, disable the switch for Article Suggestions. After that, make sure to tap on Done at the top right to finish.
DISABLE ARTICLE SUGGESTIONS USING CHROME FLAG ON ANDROID:- 
Chrome flags are known to solve quite a few problems. Let us follow the following steps:-
1. On your Android device, open the Chrome app and then into the URL bar enter the Chrome://flags and click Return/Go option. 
2. Now, into the search bar type in #enable-NTP-remote-suggestions and click return again.
3. Then, tap on the drop-down menu placed under the Show Server-Side Suggestions and select Disabled option.

4. Then, finally, to apply all the changes, tap on the "Relaunch button." Chrome will restart to give you all the apply changes. Now the article's suggestions will no longer over the place. 
This is a straightforward and easy way to hide article suggestions on Android and iPhone. Try these ways if you also want to hide. Please do not forget to give your feedback in the comment section below, and if you have any problems or queries about this, then you are free to comment on us.
Also read: How You Can Check IP Address Of Computer And Smartphones