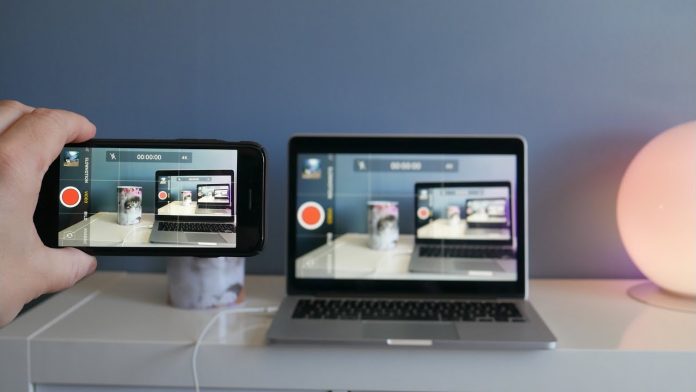 We all use Webcam for random video calls, meetings, or interviews. What will you do if your Webcam not running or you have no Webcam? How will you use a Phone camera as Web camera for PC and Mac?
Here we will show you how can use Phone camera as Web camera for your PC and Mac and how you can connect:
HOW YOU CAN CONNECT YOUR PHONE CAMERA:
On your mobile phone, you have to download and install the "IP WebCam app." Then open the app in your mobile, and at the bottom of the screen, tap on the "Start Server" option. Your phone and your Computer must be on the same Wi-Fi network.
2. When you start the server, you will notice the URL to connect on the screen.
3. In every case, the URL is different. On the web browser or the desktop app, enter the URL. You will see many cameras controls.4. Now for setting up the camera as IP Webcam, on your windows, you have to download the Desktop App. Then open the start menu option and type "Configure IP Camera Adapter," and when you get the search results, you have to click on the app.
5. On the mobile app, you have to type the same URL on the desktop app. Suffix the URL with "/video feed." After inserting the URL, then for the test connection, click on the "Auto Detect" option.
6. When your connection builds successfully, then you will get a message on your screen.
7. When your connection is made successfully, then to register the changes, tap on the "Apply" option.
8. Now start the Skype Desktop app, and at the top-left corner, click on the three dots. Then a menu will open, select on "Settings".
9. After clicking on settings, a list of options will come. Then to change the video settings, select the "Audio and Video" option.
10. In the video settings, you have to change the camera settings. From a list of options, you have to select the "MJPEG Camera" option. Now you can use your camera phone as a Webcam.
Also see: How You Can disable private browsing in Safari on the iPhone